SHOP

THE LOOK

SHOP

THE LOOK

SHOP

THE LOOK

SHOP

THE LOOK

SHOP

THE LOOK

SHOP

THE LOOK

SHOP

THE LOOK

SHOP

THE LOOK

SHOP

THE LOOK

SHOP

THE LOOK

SHOP

THE LOOK

SHOP

THE LOOK

SHOP

THE LOOK
SHOP

THE LOOK

SHOP

THE LOOK

SHOP

THE LOOK

SHOP

THE LOOK

SHOP

THE LOOK

SHOP

THE LOOK

SHOP

THE LOOK

SHOP

THE LOOK

SHOP

THE LOOK

SHOP

THE LOOK

SHOP

THE LOOK

SHOP

THE LOOK

SHOP

THE LOOK
SHOP

THE LOOK

SHOP

THE LOOK

SHOP

THE LOOK

SHOP

THE LOOK

SHOP

THE LOOK

SHOP

THE LOOK

SHOP

THE LOOK

SHOP

THE LOOK

SHOP

THE LOOK

SHOP

THE LOOK

SHOP

THE LOOK

SHOP

THE LOOK

SHOP

THE LOOK
SHOP

THE LOOK

SHOP

THE LOOK

SHOP

THE LOOK

SHOP

THE LOOK

SHOP

THE LOOK

SHOP

THE LOOK

SHOP

THE LOOK

SHOP

THE LOOK

SHOP

THE LOOK

SHOP

THE LOOK

SHOP

THE LOOK

SHOP

THE LOOK

SHOP

THE LOOK
SHOP

THE LOOK

SHOP

THE LOOK

SHOP

THE LOOK

SHOP

THE LOOK

SHOP

THE LOOK

SHOP

THE LOOK

SHOP

THE LOOK

SHOP

THE LOOK

SHOP

THE LOOK

SHOP

THE LOOK

SHOP

THE LOOK

SHOP

THE LOOK

SHOP

THE LOOK
SHOP

THE LOOK

SHOP

THE LOOK

SHOP

THE LOOK

SHOP

THE LOOK

SHOP

THE LOOK

SHOP

THE LOOK

SHOP

THE LOOK

SHOP

THE LOOK

SHOP

THE LOOK

SHOP

THE LOOK

SHOP

THE LOOK

SHOP

THE LOOK

SHOP

THE LOOK
SHOP

THE LOOK

SHOP

THE LOOK

SHOP

THE LOOK

SHOP

THE LOOK

SHOP

THE LOOK

SHOP

THE LOOK

SHOP

THE LOOK

SHOP

THE LOOK

SHOP

THE LOOK

SHOP

THE LOOK

SHOP

THE LOOK

SHOP

THE LOOK

SHOP

THE LOOK
SHOP

THE LOOK

SHOP

THE LOOK

SHOP

THE LOOK

SHOP

THE LOOK

SHOP

THE LOOK

SHOP

THE LOOK

SHOP

THE LOOK

SHOP

THE LOOK

SHOP

THE LOOK

SHOP

THE LOOK

SHOP

THE LOOK

SHOP

THE LOOK

SHOP

THE LOOK
SHOP

THE LOOK

SHOP

THE LOOK

SHOP

THE LOOK

SHOP

THE LOOK

SHOP

THE LOOK

SHOP

THE LOOK

SHOP

THE LOOK

SHOP

THE LOOK

SHOP

THE LOOK

SHOP

THE LOOK

SHOP

THE LOOK

SHOP

THE LOOK

SHOP

THE LOOK
PLAYLIST BY

LAHASNA
A mix of Nigerian neo soul, Afrobeat and Jamaican reggae: DJ and performer LaHasna interprets Benetton's vibes through a special playlist on Spotify.
CHECK OUT YOU SHOULD BE DANCING
Play again
Shop by
Color
Get swept away by the colors
START FROM HERE
Inside Benetton
History. Savoir-faire. Social commitment. Campaigns. Background. Discover United Colors of Benetton from the inside.
READ MORE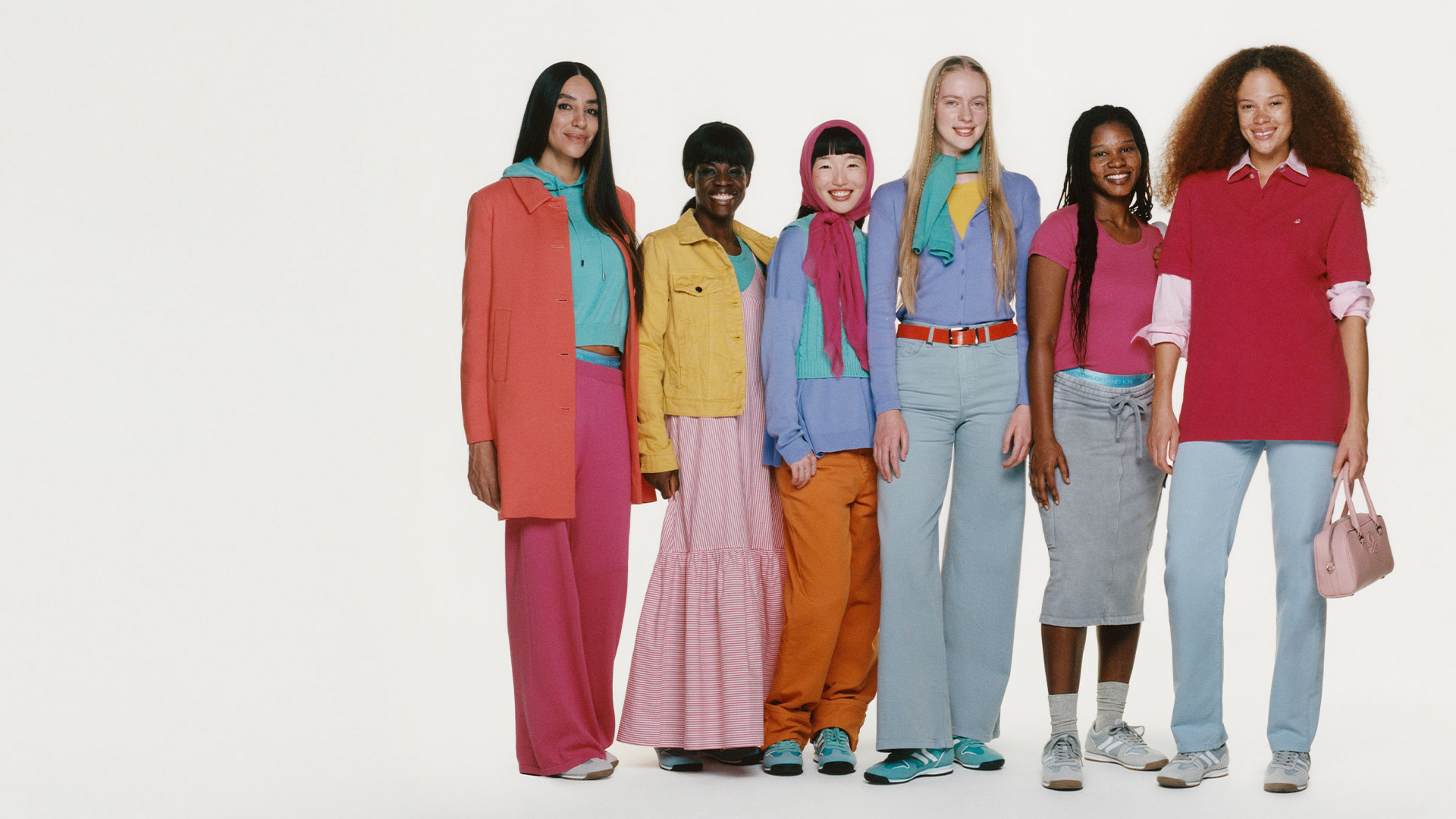 You Should Be Dancing on Spotify
Every month new playlists that interpret Benetton's feel good attitude, created by six local heroes, curated by Giuliana Matarrese. Follow us on Spotify.
READ MORE